Connecting with Our Communities
In just a few short years, The Clayworks has made a big impression, both on its Kansas communities and throughout the region and country. The Clayworks mission and artists are embraced warmly as key contributors to local culture. Residents and visitors point to The Clayworks with pride. And Clayworks artists' lives are enriched by the acceptance and respect given to them.
Opportunities for Partnerships
Local businesses and organizations are invited to create projects, host events, and develop programs with The Clayworks. Here are examples of opportunities:
Educational events and programming
Corporate gifts
Commissioned art pieces and artwork
Custom awards, prizes or trophies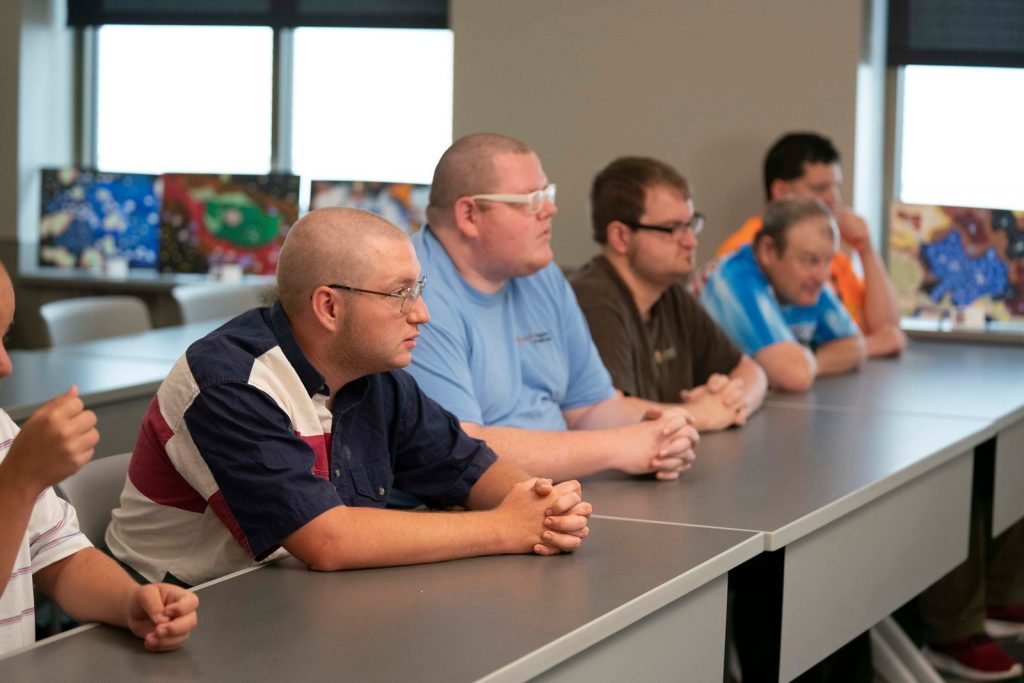 Our classrooms are also available for eligible community events, and include:
Flat screen monitor
Apple TV
Blu-ray player
Computer with internet access 
Dry erase board
Catering from Scuttlebutts (coffee, drinks, pastries and sandwiches) or bring your own catering  
Customized room setup with seating for up to 22 people in the Classrooms and for up to 34 in CosmoWorks.
Please contact Jenna Parli at jenna@dsgp.org for more information about how to support The Clayworks and reserve space